Please Note that not all Ministries haven't come back since closing due to Covid-19. But please reach out so we can let you know when they become available again!
If you are interested in joining any of these ministries, please reach out to the contact person listed. If you would like to start a new ministry, or revive an old one that is not listed, please contact the Church Office to discuss it.
Thank you for your interest in serving our Lord by serving others!
Wiggle Room
Our newly relocated, decorated, equipped, and staffed church nursery (Wiggle Room) for toddlers through age 5 is now open thanks to the work and generosity of a number of our church members. Please take the time to stop by and take a look for yourself and when inviting someone to First Seffner Church who has young children, be sure to let them know about our new nursery where their children will be well cared for while their parents enjoy worship….in the same building!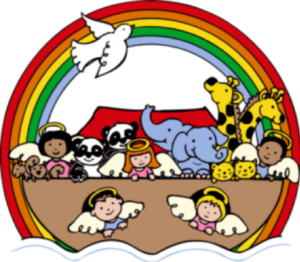 The Wiggle Room is located in the former Pastor's Office and MUST be accessed through the hall leading from the Narthex to the door to the Wiggle Room adjacent to the sanctuary. All other entrances to the church office suite will be locked and not accessible during the time children are in the Wiggle Room. Children will be signed in by parents when leaving their toddler/s for child care during worship. Each child will be identified with an adhesive tag on their back which will match the number on the "parents claim stub" which must be presented when picking up their toddlers. Many thanks to the nursery task force for their dedication to making the Wiggle Room "toddler friendly" in every way ….including….amazing Noah's Ark wall decals, age appropriate furniture, equipment, and toys! ALL of this has been made possible through a number of generous donations of time, money, and new toys and equipment.
THANK YOU TO EVERYONE for their support in providing this important ministry to families with toddler-age children who join us for worship!
Children's Ministry
Youth's Ministry
Scouting Ministry
Adult Ministry
New Ministry Teams
Nurture Ministry
Witness Ministry
Outreach Team
Alter Guild
Pet Feeding
Manna Bag Ministry
Weed Pulling
Meals on Wheels of Tampa
Groups that use our Church