Please Note that not all Ministries haven't come back since closing due to Covid-19. But please reach out so we can let you know when they become available again!
If you are interested in joining any of these ministries, please reach out to the contact person listed. If you would like to start a new ministry, or revive an old one that is not listed, please contact the Church Office to discuss it.
Thank you for your interest in serving our Lord by serving others!
Wiggle Room
Our newly relocated, decorated, equipped, and staffed church nursery (Wiggle Room) for toddlers through age 5 is now open thanks to the work and generosity of a number of our church members. Please take the time to stop by and take a look for yourself and when inviting someone to First Seffner Church who has young children, be sure to let them know about our new nursery where their children will be well cared for while their parents enjoy worship….in the same building!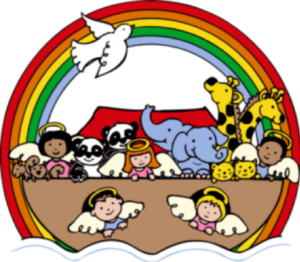 The Wiggle Room is located in the former Pastor's Office and MUST be accessed through the hall leading from the Narthex to the door to the Wiggle Room adjacent to the sanctuary. All other entrances to the church office suite will be locked and not accessible during the time children are in the Wiggle Room. Children will be signed in by parents when leaving their toddler/s for child care during worship. Each child will be identified with an adhesive tag on their back which will match the number on the "parents claim stub" which must be presented when picking up their toddlers. Many thanks to the nursery task force for their dedication to making the Wiggle Room "toddler friendly" in every way ….including….amazing Noah's Ark wall decals, age appropriate furniture, equipment, and toys! ALL of this has been made possible through a number of generous donations of time, money, and new toys and equipment.
THANK YOU TO EVERYONE for their support in providing this important ministry to families with toddler-age children who join us for worship!
Children's Ministry
Our Children's Ministry is always changing according to the needs of our children. Our children are now part of a newly formed class where they meet with their parents and older siblings for a shared learning experience about God's love.  All activities are age-appropriate. The class meets Sunday mornings at 9:30 AM.
Additionally, we schedule special seasonal events for the children such as Trunk-or-Treat in the fall and Egg-stravaganza in the spring. They also have their own special time during worship with Pastor Brian.


In the month's with a Fifth Sunday, please join in helping to support The Florida United Methodist Children's Home in their call to serve more children in more places and in more ways, as The Florida United Methodist Children's Home embarks on a second century of serving children.  Please utilize your Fifth Sunday giving envelope.
Youth's Ministry
Calling all Youth!  Our Youth Ministry is growing and changing and includes a variety of activities from games to service projects to special trips to life lessons in the faith appropriate for their age group.  Come and join the fun and bring your friends along and share the Word of God with each other.
Who can attend?  Youth Group is open to all 6th through 12th graders.
When is it?  Sundays from 3:00PM – 5:00PM.
What is it about?  Youth Group is an age-specific religious activity to engage young people, both those who are a part of our church family as well as youth in our community.
What is the cost?  Nothing!  It's FREE for all youth, so come on out and experience a great time with like-minded peers and leaders who love being with them.
Hope you're ready to join our group and have some fun while learning about God's love for us all!
NOTE:  Look for more info on the church events calendar or call the church office at 813-689-3513.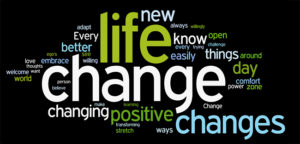 All youth in grades 6th through 12th grades are invited to join our newly formed Inter-generational Sunday morning class at 9:30AM where weekly lessons about God's love are shared with parents and younger siblings. Lessons are always age-appropriate
Scouting Ministry
First United Methodist Church of Seffner has been the chartering organization for Troop 797 for 35 years. There have been 36 boys who have attained the rank of Eagle Scout out of this troop.
Cub Scout Pack #797 Meet on Mondays at 6:30 PM
1st -5th Grade
Boy Scout Troop #797 Meet on Mondays at 7:30 PM
6th – 12th grades
Venture Crew #797 Meet Every other Monday at 6:30 PM
Ages 14 – 21
Please reach out to Daniel Allen at 813-600-7540 with any questions.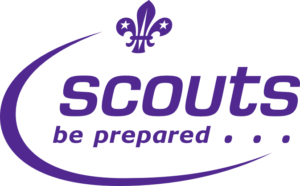 Adult Ministry
Sunday mornings at 9:30AM we have two options for our adults:
Our newly formed Inter-generational class invites parents to share learning experiences with their children and/or teenagers on topics that are relevant to families today and focus on God's love for all.
Adult Sunday School Class meets in the Good News Room where adults join together in Bible study and video-lead, relevant special studies to help them grow in their faith and in community with each other.

New Ministry Teams
We have recently added three new Ministry Teams:  Nurture, Outreach, and Witness.   These three teams organize and lead a variety of ministries that focus respectively on the church family, the community and region, and inviting and welcoming our guests.   There's something for everyone no matter your gifts!

Nurture Ministry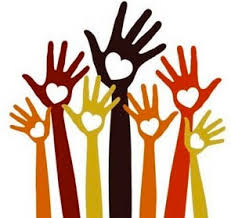 Irene Circle ladies meet the second Monday of each month at 7:00PM. This group of faithful women concentrate their ministries on outreach….reaching out with the love of Christ by caring for people within the church family and beyond. Among the outreach project s that they have done are putting together bags of treats for first-responders in our community, goody baskets for the children of Dover Clinic, and baskets throughout the year for church shut-ins other "special" members of the church community and beyond. This group is sensitive the needs of the church community and have been a blessing to many! And, each spring they sponsor a women's luncheon and program.  All women are welcome to take part in the mission and ministry of the Irene Circle. For further information contact Joyce Allen at 813-685-0166.
"Our pastor started our newly formed Nurture Ministries Team in 2017 to focus on taking care (nurturing) of our church family members and guests who worship and fellowship with us.  We share joys and tribulations as needed in loving and caring ways including a card ministry.
I feel so lucky to be leading this team because it is so important.  Jesus tells us to love one another as He does us.
So far we have had a VIP (Very Important Person) lunch for our guests which we hope to have as a regular event.  It was so nice getting to know everyone who we are so happy to have sharing our worship.
We are also in the midst of planning our annual Easter Egg Hunt, April 8th, and Vacation Bible School, which is being planned for the end of July. (When you see Lauran and Renee thank them for all their hard work in these areas. Better yet volunteer or donate to one of these events.)
If you enjoy the Cuban sandwiches, Wednesday night dinners, Breakfast Club breakfasts and almost every other meal at FUMC Seffner thank Jim and Dot, the wonderful Blaney's. And though they enjoy cooking it is starting to be a lot on them. If you are a cook and would like to "do your thing" at your church or have never cooked and would like to try please let Jim and Dot know. And if neither of these options work for you please pray that God provides as he always does. The Blaney's are our true treasures and we need to give them some love, care and rest.
Going forward we want to establish a Hospitality Team. This team would go into action whenever there is a need for a meal or a card or just some kind words. Willie James has been doing some visiting for a member unable to come to church. Sherry Salamone sends cards to those in need of a hello or a bit of sympathy from the church on behalf of all of us. Nancy Gonzalez is out there every week after service with coffee and goodies. We are so blessed to have these angels among but more are needed. If you are willing to help in this area please let me or Pastor know."
Blessings, Joan
Witness Ministry

Our Witness Ministry Team is led by Ed Hoyos. This team takes the lead in the church where it comes to offering Christ to the community where the church is planted and also welcoming our VIP's (Very Important Persons) or first time guests. We have provided special parking places for our VIP's with close access to the church entrance as well as serving at the "Welcome Table" in the church narthex (gathering area in the lobby) where first-time guests are given a special gift for worshiping with us as well as a variety of information about the church.
This ministry team also provides a parking lot ministry on rainy days by providing umbrella protection from car to front door.
With Ed's help we recently sponsored an pre-Easter Egg-stravaganza for the community which included a free kids' zone with games and prizes, a petting zoo, and bounce house as well as the music of a Dixieland band entertaining everyone present. For the first time ever we invited three food trucks that were a hit!
We're always looking for ways to offer Christ to the community and to be invitational to a loving church eager to share the gospel.
Outreach Team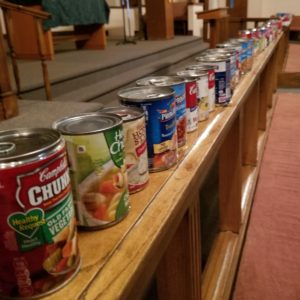 The newly formed Outreach Ministry Team has taken up the charge to lead us to help those in the community and region of which the church is a part. Thanks to generous donations we have been able to meet the needs of many students in our partner schools such as Colson Elementary School and Burnett Middle School. We were able to start a shoe closet and replenish their backpack supply and school supplies. As a special treat for the staff at Colson School, 120 candy bars were dropped off at school to let them known how much we appreciate their dedication to the students. Since these ministries began we have also started providing weekend food backpacks for a number of children who don't have enough to eat while home over the weekends.
If you have a desire to reach out into the community please consider joining the Outreach Ministry Team by contacting Jerrie McClamma at 321-749-9348  or jerrie_mcclamma@yahoo.com. We are always looking for new projects for our groups and for ways of meeting the needs of our community.
March 3, 2017
Dear Ms. McClamma, Pastor and Congregation, On behalf of Colson Elementary School we extend our thanks for the sneakers you donated to our school.
Your concern for the children has touched our hearts greatly. Every day it seems a child needs shoes. Now we have all sizes to help our children. Our supply was so low.
Thank you again for thinking of Colson and providing one of the most fundamental needs a child has.
Sincerely,
Lexie Rodgers
Guidance Counselor
Alter Guild
Altar Guild is a very important part of keeping God's church presentable to Him and to those who worship here.  Volunteers are needed each month to do this important ministry.  It takes about an hour a week each month.   There's nothing strenuous to do nor any heavy cleaning, just making sure God's worship area is neat and presentable.  If you need more info about this ministry or would like to volunteer for a month, please contact the church office at 813-689-3513 or Sherry Salamone on Sunday mornings.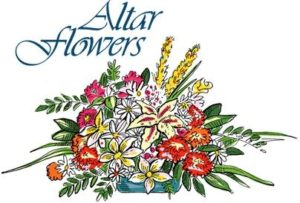 Altar Flowers – Once again we have the opportunity to provide flowers for our church altar for Sunday worship! This year's Flower Calendar is located in the church Narthex (church lobby) where you can pick your special Sunday to sign up for altar flowers in memory or honor of your loved ones. Flower orders are still a reasonable $25/Sunday. You may take your flowers following worship on the Sunday signed up for. (Please note your payment is for altar flowers.)
Pet Feeding
If anyone knows of a low income, elderly or shut in person who has a pet that could use free pet food, please email Carolann Mullins at mullinsmules@aol.com and she will work to provide them pet food donations to assist them in caring for their pet.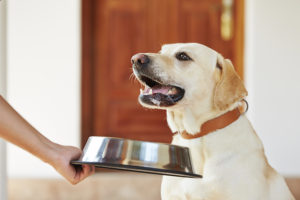 Manna Bag Ministry
Our former men's group, under the direction of Jim Blaney, started this ministry to assist the homeless and needy in our community and region.
A "manna bag" is simply a zip-lock bag filled with a few items to provide a light meal, basic hygiene items, and some encouragement to one of the many homeless people we may encounter on a day-to-day basis. Many bags have also been given to those who walk through our church doors asking for some assistance. Contact Jim for more information at 813-681-2463.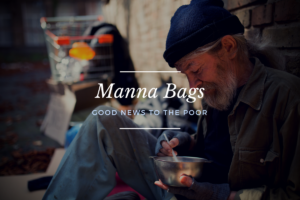 Weed Pulling
Not actually a ministry, BUT…
We continually grow a great crop of weeds on the church grounds! If you have a few minutes some morning, come on by the church and pull as many as you'd like!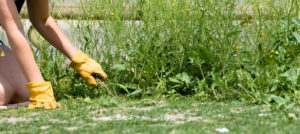 Meals on Wheels of Tampa
FUMC has sponsored and supported the Brandon Meals on Wheels (MOW) program for close to 40 years ~ from its beginning on 1 August 1977.  Receiving a hot meal each weekday is important to the health and well-being to a wide variety of individuals who are incapacitated for many reasons.  Our current MOW team prepares and delivers 70-plus meals every Monday morning (including most holidays).  The MOW planning, purchasing, storage, cooking, serving, clean-up, and delivery operations depends on church members and many friends/associates to ensure that the program continues to run smoothly.
We have a great team in the kitchen led by Guy Futral and Paul Wessler and a dedicated group of helpers as well as route drivers who get the meals delivered with a smile and friendly greeting for each of the recipients.
HELP IS NEEDED:  If you can help on Monday mornings from 10:00 to 11:00 a.m. for pots & pans washing and general kitchen cleanup (i.e., mop, taking out the trash, etc.), please consider this need in a prayerful and thoughtful manner. This important MOW mission would take only one hour each Monday and will provide much needed relief to the volunteers who are already working in the kitchen from 7:30 a.m. to get the meals prepared.  Yes, we still have other positions open.  Are you a computer literate organizer type???  Could you be a substitute driver???  Please HELP.  Contact Connie Nelson for specific information on how you can join the MOW team for this mission project – or contact the church office (813) 689-3513 or just show up in the Fellowship Hall/Kitchen any Monday morning to see how you might help.
DRIVERS and ASSISTANTS ARE NEEDED from about 10:30 a.m.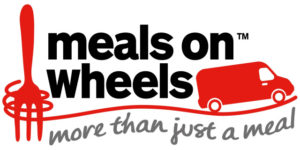 Groups that use our Church
Girl Scouts
Meets the 2nd and 4th Friday each month at 7:00 PM.
TOPS (Take Off Pounds Sensibly)
Meets on Mondays at 5:45 PM
Legend Dairy 4-H Club
Meets the 1st Tuesday each month at 6:30 PM
Family Support Group
A time and place where people/families can come together for a time of  conversation and support as they deal with the challenges of doing life together. Meets every other Wednesday at 6:00 PM.
For more information and contacts for these groups call the church office at 813-689-3513.