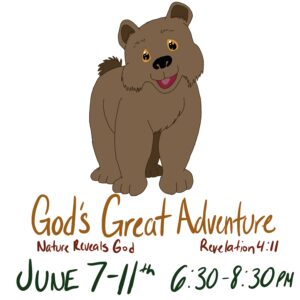 God's Great Adventure
Vacation Bible School Registration
We are so excited to be able to host "God's Great Adventure" as this year's Vacation Bible School. We are hoping you will be able to join us, as we have a socially-distance fun time!  Every child between the ages of Three years-old and Eleven years-old (upcoming sixth graders) are able to sign up and come to VBS.
We have so many adventures to take and we can not wait for you to join us! Please make sure to register your children down below: