Rev. Terry Shaughnessy
Pastor Terry is a Navy veteran, an avid Duke basketball fan, rides his bicycle long distances (the longest ride was 360 miles from Washington DC to Pittsburgh with friends over six days), and loves Oreos! He retired from full time ministry in December 2012 and moved to Zephyrhills (where he continues to be active in several areas of ministry). We welcomed Pastor Terry to First United Methodist of Seffner in January of 2016.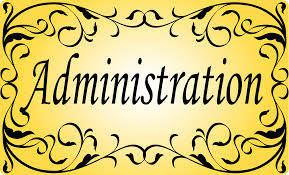 Deborah Gendreau
Deborah is our Office Administration
Normal office hours are from 9 am to 1 pm, Monday through Friday.
If you can't find the answers to your questions here on the website, just call our office at (813) 689-3513.  Deborah will, most likely, be able to help you.  Otherwise, she can usually put you in touch with someone else who can help.
_____________________________________________________________________________________________
Sidney (Sid) Fortner....Our Music Director/Pianist
Sid began with Seffner Church January 2017
Honorably served 21 years in the US Army Music Program where he directed, instructed, and evaluated music lessons and band performances and where he played trombone in the Army concert band, marching band, ceremonial band, jazz ensemble, Dixieland band, brass quintet and trombone quartet both here in the States and abroad.   Sid has served fourteen years as a Church Music Director and church musician where he directed and coordinated church worship music for all seasons of the church year.  Among other experiences, Sid, was Co-chairperson for developing and implementing the Call to Action Plan to increase attendance and financial contributions as directed by the Florida Conference of the UMC.   Beyond his military and church music experience, Sid is active in the community as band director for the After School Band Programs for Clair Mel Elementary School in Tampa and Wilson Elementary School in Plant City, FL.  The Instruments of Change Band Program of which he's a part provides instruments, lessons, instructional materials, and supplies at no cost to the students in the program.   Sid is also involved in a number of Tampa Bay area orchestras, concert bands, jazz bands, musical theater show bands and brass ensembles.
---
Allen Duncan, Custodian.
Allen has been our church custodian since July 2011 and does an amazing job keeping our Church Sanctuary and buildings spic and span and ready to serve!